---
Threesomes
aka three-way, menage a trois
Last stop before Freakville! The classic threesome arguably represents your best chance at having a classy erotic sort of experience, while still pushing the bounds of sexual taboo.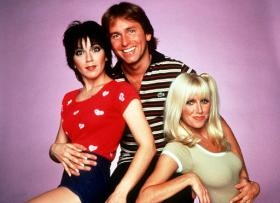 As a sexual fantasy, the girl-girl-guy three-way ranks near the top of most male fantasy hierarchies, while the guy-guy-girl combo rates significantly lower. It's more difficult to generalize about women's attitudes toward the concept.
Fantasy aside, somewhere between 5 and 20 percent of Americans will admit to a pollster that they've been in a three-way -- depending on who's asking, who's answering and how you're defining your terms. For instance, something like 16 percent of men polled will admit to having taken part in a threesome, as opposed to 8 percent of women.
There's clearly a margin of error at work here. But the bottom line is that there are more Americans who have taken part in a threesome than there are -- just to pick a for-instance -- practicing Jews. The odds are pretty good that someone within your circle of friends has been part of a three-way, although they may not have chosen to share this information with you (for fear of giving you ideas).
One of the most favored configurations for a three-way is one man and two women. There are two major reasons for this (and a host of minor ones).
Men are more homophobic than women.
Men are more competitive than women.
Many men just can't get around the fact that there's another naked man in the bed. Either it's a turn-off, or it's a turn-on in a way that makes them uncomfortable. They also find it disturbing that they might -- purely by accident and despite their robust heterosexuality -- touch another man's penis.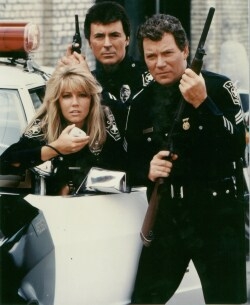 The competition factor is perhaps even more inhibiting. First off, there's the "size of the waves" issue. What if the other guy's penis is longer? What if it has superior girth? What if it's more aesthetically pleasing? If all this wasn't enough, there's the "motion of the ocean" issue. What if he can go longer? What if she likes his technique better? Then there's everything else, including things that never occur to men except in this situation, things like "Does my semen taste better than the next guy's?" and "Do I make enough noise?"
The homophobia and competition factors eliminate probably 80-90% of men from taking part in hot guy-guy-girl action. Men who have an abundance of self-esteem and self-awareness are the most likely to have rewarding experience. Oddly, men who have a extreme lack of self-esteem and self-awareness also seem to do all right.
The guy-guy-girl also tends to be more sordid than the reverse (although this can be avoided with an assiduous effort). Why? Because there are more guys involved, of course! Beware of high-fives and spunk flying everywhere. And don't even get us started on the guy-guy-guy configuration. Let's just say dropcloths will save you a lot of trouble later.
---